Would you like to add a personal touch to a simple event? It is not always a difficult task. Whether you're reminiscing about joyful moments from the past or celebrating upcoming happy days, it's important to appreciate the small moments.

Our collection of flowers can help you cherish these s[...]
Add To Cart
Add 8 Balloons for $42.95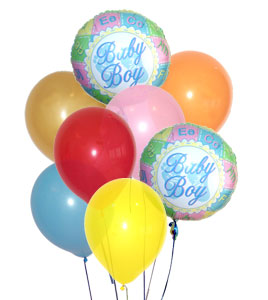 Would you like to add a personal touch to a simple event? It is not always a difficult task. Whether you're reminiscing about joyful moments from the past or celebrating upcoming happy days, it's important to appreciate the small moments.

Our collection of flowers can help you cherish these s[...]
Would you like to add a personal touch to a simple event? It is not always a difficult task. Whether you're reminiscing about joyful moments from the past or celebrating upcoming happy days, it's important to appreciate the small moments.

Our collection of flowers can help you cherish these s[...]
Would you like to add a personal touch to a simple event? It is not always a difficult task. Whether you're reminiscing about joyful moments from the past or celebrating upcoming happy days, it's important to appreciate the small moments.

Our collection of flowers can help you cherish these special times. We meticulously handpick and expertly arrange our expressive bouquets and baskets to ensure that your sentiments are effectively conveyed through our pieces.

Celebrate life's sweet moments with our Happy Times Bouquet. All of our flowers are freshly hand-picked. You can be sure that the scent of fresh flowers and the stunning visual appearance of this gorgeous bouquet will bring a huge smile to the recipient's face and make their special day truly unforgettable.

Our Happy Times Bouquet is the perfect choice to celebrate the special day of your favorite person. This stunning arrangement is one of the best options from our anniversary section. The square, clear gathered glass vase is filled with bright yellow roses, green button poms, purple stock, fuchsia mini carnations, and verdant greens to create a dazzling same-day delivery for your special recipient. With the same-day delivery option available for our Happy Times Bouquet, you can brighten up their day and become a part of their celebrations.

If you want to make your loved one feel special on their big day, our Happy Times Bouquet is the perfect choice. It is handmade, adding a personal touch to this gorgeous bouquet. Our local florists in the United States can book your Happy Times Bouquet in advance or prepare a fresh arrangement to-order for same-day delivery. Let the festivities begin!
Item No. D3-4897
Price: $74.95